December 27th, 2020 (11:41 pm)
current mood: cheerful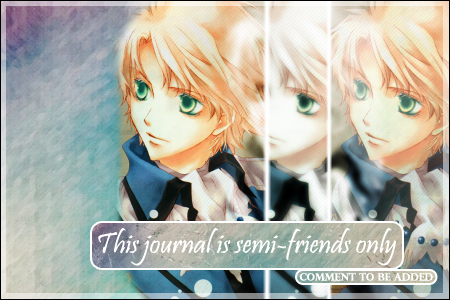 This banner was made by the awesome and marvelous
chalp for my personal use!!!! Thank you, dear, I LOVE IT!!!!!!
==================
I'm a friendly an open minded person and maybe too random for my own good. =) My journal mostly has fandom-related stuff, but sometimes I may write about RL.
(
List of fandoms
Collapse
)
(
About me and interests, just in case :P
Collapse
)
If you think we have interests in common or are interested in getting to know me personally and want to be added or just have any questions, comment here =D.
ICONS
RESOURCES
Moodtheme by
doesnotsway